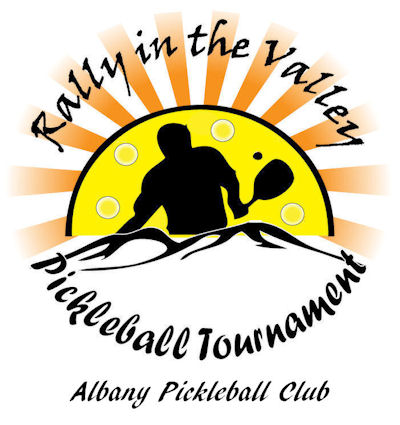 7th ANNUAL RALLY IN THE VALLEY
7/26/2019 to 7/29/2019
Location: Albany Tennis Club, Albany, OR
BY
Albany Pickleball Club
Albany Tennis Club

The Albany Pickleball Club's 7th Annual Rally In The Valley Pickleball Tournament is back after a year's hiatus and better than ever with Seniors Men's, Women's and Mixed Doubles and Men's, Women's and Mixed Skill Doubles!!
(You can also follow the links in the dropdown above to see past tournament information.)
Please patronize our Sponsors. In addition to your participation, they make our tournament successful.
Our Gold Sponsors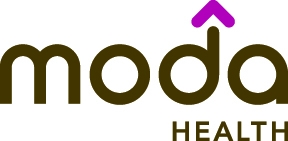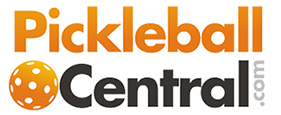 Moda Health PickleballCentral.com
877-605-3229 1-888-854-0163
See our full list if sponsors below. They support you in the tournament, please support them if you are able.
2019 Rally In The Valley Information
Location:
Albany Tennis Club
1423 27th Ave. SW
Albany, OR
Google Maps: https://goo.gl/maps/cGiSQjCGYJo
USAPA Sanctioned Tier 3 – USAPA Membership Required
Brackets:
– Double Elimination Skills Men's and Women's Doubles – All Ages
– Seniors Men's, Women's and Mixed Doubles
Events may be merged based on number of entries.
Thurs 7/26 – 10:00-4:00: Social Play – Drop in and play to music, meet friends, socialize
Day 1 – Friday 7/27: Women's and Men's Senior Doubles
Day 2 – Saturday 7/27: Men's Doubles and Women's Doubles – Afternoon Ice Cream Social
Day 3 – Sunday 7/29: Mixed Doubles and Senior Mixed Doubles
Registration Deadline: 7/01/2019
Cancellation Policy
Cancellation Deadline: 07/15/17
No Refunds after July 22, 2017. No Refunds for Rainouts.
Registration Fees
Registration – $40.00
(All events: $5.00 each)
Registration includes: Free Shirt (Additional shirts may be purchased during registration)
**Online registration and payment is required. Each player must complete registration online. No paper forms.
**Online Payment only via credit/debit card or PayPal
– No on-site registration
Skill Levels: 2.5-5.0 Double Elimination
USAPA Sanctioned Tier 3
Free T-Shirt
Durafast 40 Yellow balls
Teams must play at the skill level of the highest rated partner. Unrated players may self-rate or can contact the Tournament Director for assistance. Rated players may not play below their USAPA rating. Participants may play in only one skill level bracket per event.
See Directions. RV Parks and Lodging info at:
http://www.albanypickleball.com/rally-in-the-valley/directions-and-lodging-information/
Tournament Director: Chip Blackman, (503) 881-5306,
Email: Albanytennis@gmail.com
Tournament Registrar: Jon Miller, 541-971-7486
Please patronize our Sponsors. In addition to your participation, they help make our tournament successful. See below.
Moda Health – Gold Sponsor
PickleballCentral.com – Gold Sponsor
Pickleball Channel
Pickleball Rocks
Pings Garden
Lakeshore Lanes
Albany Firefighters Union # 845
Mid Valley Physical Therapy